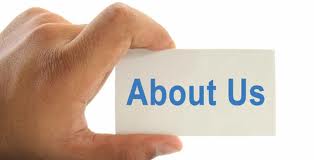 Welcome to Carbotech Industries,It is a Rajkot based foundary unit and manufacturing different product. Let us tell you about it!
Based in Rajkot, India, Carbotech Industries has been a supplier of machined Grey Cast Iron (C.I.) and S.G. Iron castings for nearly 30 years. The foundry is supported by its sister companies, which carries out machining, fabrication and assembly work on the castings produced by the foundry. The company has expertise in the production of extra heavy duty Grey Cast Iron Casting (upto 15000 Kgs single piece).
Let's tell you Something About Carbotech Industries!
The Company is well known for its unique strength of "VERSETILE MANUFACTURING CAPABLITIES". Casting weight ranges from 25 Kgs to 15000 Kgs (single piece) in Gray Cast Iron parts and 5 Kgs to 250 Kgs (single piece) in S.G. Iron parts.

Carbotech Industries is improving itself to deliver the international standard Casting products as per customer'\s demand. The company has commitment to produce consistent quality products and maintain time schedule.
The company has setup with latest, sophisticated and infrastructure with Machineries, Testing Equipments, Instruments & facilities to maintain Quality Assurance and high precision accuracy required in the process, production & development of finest Castings.
We are producing casting of Lathe Bed, Floor Boring M/c Table, Marble cutting M/c Column, Valve, Gear boxes, Manhole covers, Pumps Set parts, Railway parts, Automobile parts, Etc.